Privacy Policy
Privacy Policy
Use of our website is usually possible without providing personal information. As far as on our sides personal data (such as name, address or e-mail address), this is as far as possible on a voluntary basis. These data are not without your express consent.
We point out that data transmission over the Internet (eg when communicating by e-mail) may have security gaps. A complete protection of data against access by third parties is not possible.
The use of the framework of the imprint obligation published contact data by third parties for sending unsolicited advertisements and information materials is hereby expressly excluded. The operators of the pages expressly legal steps in case of unsolicited promotional information, such as spam e-mails.
Privacy Policy for Usage of Facebook-Plugins (Like-Button)
Our pages integrate plugins of the social network Facebook, 1601 South California Avenue, Palo Alto, CA 94304, USA are integrated. The Facebook plugin, you agree to the Facebook logo or the "Like-Button" ("Like") on our side. You can find an overview of Facebook-plugins here: http://developers.facebook.com/docs/plugins/.
When you visit our pages, the plugin establishes a connection between your browser and the Facebook server is established. Facebook thereby obtains the information that you have with your IP Address for visiting our website. If you click on the Facebook "Like" button while you are logged into your Facebook account, you can link the content of our pages on your Facebook profile. Thereby Facebook can correlate your visit of our site with your user account. We point out that we as providers of the sites no knowledge of the content of the transmitted data and use them through Facebook. For more information, please refer to the privacy statement of facebook under http://de-de.facebook.com/policy.php. If you do not wish that Facebook can assign to visit our pages to your Facebook-account, please log out from your Facebook account.
Privacy Statement for using Google +1
Collection and dissemination of information: The Google +1 button to publish information worldwide. about the Google +1 button lets you and other users personalized content from Google and our partners. Google will store both the information that you have given for a content +1, as well as information about the page that you viewed when you click on +1. Your +1′ s can be shown as evidence along with your name and profile photo in Google services, such as in search results or in your Google profile, or elsewhere on websites and ads on the internet.
Google records information about your +1- activities to improve Google's services for you and others. In order to use the Google +1 button, you need a globally visible, public Google profile, which must contain at least the chosen name for the profile. This name is used in all Google services. In some cases, this name can also substitute any other name that you used when sharing content under your Google account. The identity of your Google profile can be shown to users who know your e-mail address or other identifying information from you.
Using the information collected:
In addition to the above uses, the information you provide in accordance with the applicable Google privacy policies are used. Google may release aggregate statistics on the activities of the user or +1- these findings to users and partners, such as publishers, advertisers or linked sites.
Privacy Statement for using Google Analytic
This website uses Google Analytics, a web analytics service provided by Google Inc. ("Google"). Google Analytics uses "cookies", text files that are stored on your computer, to help analyze how users use the website. The information generated by the cookie about your use of this website are usually transferred to a server of Google in the USA and stored there. In the case of activation of the IP anonymization on this website, your IP address will be truncated within Member states of the European Union or other parties to the Agreement on the European Economic Area.
Only in exceptional cases is the complete IP address transmitted to a Google server in the USA and shortened there. On behalf of the operator of this website Google will use this information to evaluate your use of the website, compiling reports on website activity and providing other with website and internet related services to the website operator. Undertaken as part of Google Analytics that your IP address is not associated with any other data held by Google.
You may refuse the use of cookies by selecting the appropriate settings on your browser, we would point out, however, that you may then be used to their full extent in this case not all features of this website. You can also prevent the collection of data generated by the cookie about your use of the website (including your IP address) to Google and the processing of these data by Google, by downloading available under the following link browser plugin and install: http://tools.google.com/dlpage/gaoptout?hl=de.
Privacy Statement for the Use of Twitter
Functions of the service Twitter are integrated on our website. These functions are offered by Twitter Inc., Twitter, Inc., 1355 Market St, Suite 900, San Francisco, CA 94103, USA. Through the use of Twitter and function of "re-tweet" the web pages you visit are linked to your Twitter account and made known to other users. This data is also transmitted to Twitter.
We point out that we as providers of the sites no knowledge of the content of the transmitted data and use them through Twitter. For more information, please refer to the privacy statement of Twitter at http://twitter.com/privacy. Your privacy preferences at Twitter, you can change the account settings under http://twitter.com/account/settings.
Languages
Search
Advertisment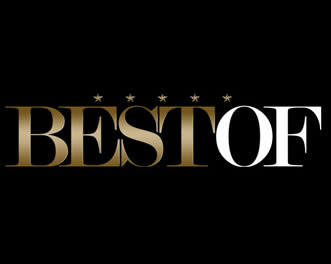 Advertisment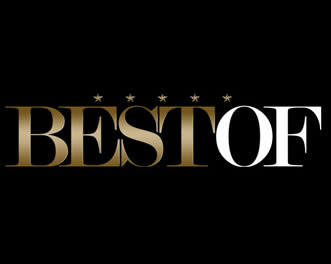 Archives
Categories