Rent it, get on it, and go…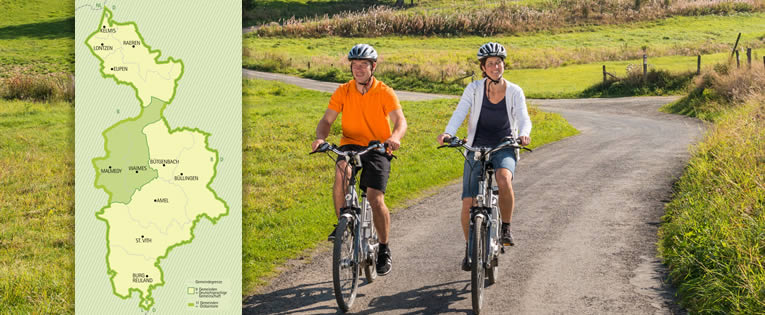 In recent years, the East Cantons have become a popular destination for cyclists. Proven to be very successful, the e-bike net now enters into its third season. Particularly leisure cyclists really enjoy this vacation area.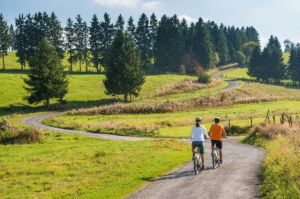 The East Cantons provide 220 km of cycleways along former rail routes and the crossover point network "Velotour" with 850 km of signposted cycle courses. At the very heart of it is the unique "Vennbahn" interlinking the North and the South of the region over a length of 125 km. All those available routes are covered by a comprehensive network of 20 rental stations.
Latest Generation Bikes
The 20 rental stations focus on an individual customer service. The user will be provided with an all-inclusive package including user manuals, route proposals as well as recommendations for excursion destinations. The concept ideally suits for group cycling as well. Whether trained or not, the e-bike makes cycling to be a pleasure for everyone. Even routes with extreme up gradients may be done by beginners without great efforts. The rental fee depends on the rental station and is between 21 – 25 euros for a whole day or 15 – 17 euros for half a day.
The bikes provided are e-bikes of the latest generation. They comply with the highest requirements for reliability, usability and ergonomics. Depending on the grounds and operating mode, it is possible to reach 60-80 km corresponding to approx. six to seven cycling hours. Recharging compatibility difficulties belong to the past as the batteries fit into any power outlet. Thus they can be used anytime and anywhere. After 1-2 hours the e-bike batteries are recharged and they are ready-to-use for continuing the tour – a time gap to replenish one's own energies as well. Many e-bike rental stations also offer catering services.
Available free of charge, the new edition of the route planner "Vennbahn" provides further information on the stations' opening hours, contact details, and an overview over the rental stations. Any additional information also on how to place an order are available on the website www.eastbelgium.com.
---

More information: Tourist Information East Cantons Hauptstraße 54 | B-4780 St. Vith | T: 0032 (0)80 22 76 64| M: www.eastbelgium.com
---
Languages
Search
Advertisment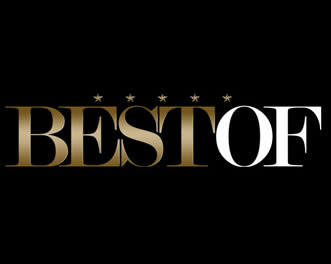 Advertisment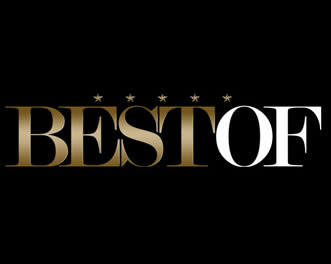 Archives
Advertisment
Categories